Welcome to Yamanashi
We offer classes about Yamanashi
We offer classes about Yamanashi. We also offer weekend class tours to famous places in the area.
Sightseeing and Leisure
Enjoy the rich natural beauty of Yamanashi
Famous mountains in Yamanashi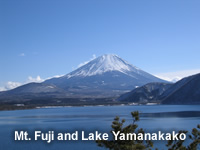 In all seasons you will enjoy seeing mountains representative of Japan. There is Mt. Fuji, the highest mountain in Japan, with a height of 3,776 m; Mt. Kita-dake, the second highest mountain in Japan, at 3,192 m in height; and Mt. Yatsuga-take, with the highest peak. Others are Mt. Aka-dake, with a height of 2,899 m and Mt. Mizugaki-yama of the Kofu Basin. (Consider joining the Alpine "Walking Club"!)
Yatsuga-take, Kiyosato, and Fujigoko (Fuji Five Lakes)
You can spend an enjoyable day of skiing, driving, and hiking at the leisure facilities. In the spring, you can see the glittering of pink, and you will have a wonderful time driving around Togenkyo, Lake Kawaguchiko, and Kiyosato.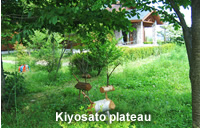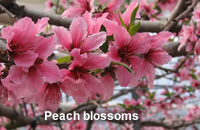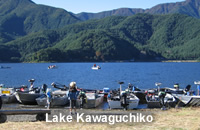 Specialties of Yamanashi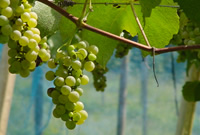 Yamanashi has excellent fruits (peaches, grapes, cherries, and so on), wines, and a local specialty—pumpkin Hoto*. Yamanashi is the birthplace of wine in Japan. Grape fields spread over Katsunuma and Tominooka.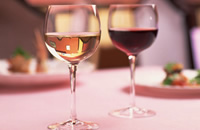 *This local delicacy of Koshu is known as Shingen Takeda's field ration. This dish is stewed and served with udon flavored with seasonal vegetables and miso. Hoto has high nutritional value, and it is used in health food diets. Generally, pumpkin and meats are added. You can buy the noodles at any supermarket. Some people prefer cold Hoto.
Let's visit historical places in the Kai district and witness the traditions and cultures of Yamanashi
Shrines and History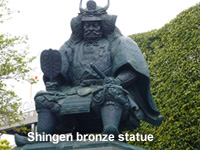 Takeda-jinja Shrine
This shrine was built in 1919 on the site of the house where the Takeda family lived for three generations; it enshrines the deity Shingen Takeda.
(20 minutes from University of Yamanashi on foot)
Erin-ji Temple
Shingen Takeda's family temple
(Get off at Enzan Station and take a bus for 20 minutes.)
Saru-hashi Bridge
The Saru-hashi Bridge is one of three unique Japanese bridges; it crosses the Katsura River in Yamanashi.
It is supported by four layers of outriggers projecting from both ends.
(Get off at Otsuki Station and take a bus for 20 minutes, or take Chuo Expressway by car for about 40 minutes.)
The other bridges are the Kintai Bridge over the Iwakuni River in Yamaguchi Prefecture and the Aimoto Bridge on the Kurobe River in Toyama Prefecture.
Kai Zenko-ji Temple
Shingen Takeda was worried about damages to Shinshu Zenko-ji resulting from the Battle of Kawanakajima. He moved the principal image in 1558 and built this temple.
(40 minutes from University of Yamanashi on foot)
Art Museum
Yamanashi Prefectural Museum of Art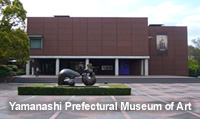 This museum's exhibit features The Sower by Millet and a field sculpture by Rodan.
(30 minutes from Kofu Station by bus)
Refresh yourself with a weekend in Tokyo
Only an hour and half to Central Tokyo on the express train
Refresh yourself with a weekend in Tokyo:
Azusa or Kaiji express train: required time to Shinjuku: about 1 hours and 30 minutes
Highway bus: required time: about 2 hours and 10 minutes